How to unblock websites
Finally a vacation! After a long day of sightseeing, you just want to relax in a hotel room and watch your favorite TV show. But wait, what? The new season is not available in the country where you are vacationing. That hurts!
Monday morning. You are at uni working on your thesis. It's on modern digital rhetoric and one of the channels you use to collect information is Twitter. But it seems public Wi-Fi you're using won't let you open this website at all.
It's never pleasant to find yourself in one of those situations. Or encounter something like
a) 'This video/website (underline the relevant) is not available in your country' (Quite a frequent case on
Crunchyroll
or
Hulu
, for e.g.)
b) 'Instagram music isn't available in your region'
c) 'This
audio streaming service
is not available here'
And etc. Basically, there are several reasons why content might be blocked.
4 main reasons why a website might be blocked
1) Government censorship
The government of the country you live in prohibits it (for whatever reason). And these are types of content blocked more often:
Particular social networks: Facebook, Twitter and YouTube are among the most common ones.
Facebook has a huge
history of censorship
. Depending on the country, the access to this website was or still is banned or temporarily limited. The reasons are multiple but they seem to bу confined to politics: Facebook is often seen as a communication network of independent movements.
Messaging apps. Telegram and WhatsApp must be the big names here.
Foreign news. TV and online services like CNN, BBC or Reddit are blocked in many countries.
Let's take Reddit. It was blocked in many countries for different reasons, but there is one region where the block has not been lifted after a fews days/weeks. It's 5,5 years since Reddit has been blocked in Indonesia for hosting content that includes nudity.
You can check on those for yourself, right?
2) Geo-blocking
You've been traveling and have faced geo-blocking. Mostly, they place restrictions on access to streaming services. There are a few facts you should know about such services.
It is an independent film distributor.
It is linked to the country you're watching it from.
The country licenses products (in this case, series and films). The difficulty is a particular title might be present in one country and absent in another. Or have differing number of seasons, languages and subtitles available. So, if you plan to travel or move to a country where they speak a different language — you'd better think of a VPN beforehand (keep calm, we're nearing a point of what it is and how it works).
3) Work & study internet filters
You're at school/university/work. Sometimes the problem is using Wi-Fi of an organization you study or work in. It might have Internet filters and a world of websites will be blocked. Yeah, we understand they don't want memes being retweeted during work hours but c'mon, sometimes you really need to contact someone via social media, and sometimes it's indeed work-related (or study-related).
4) Public Wi-Fi
Whether you're drinking coffee, buying veggies or waiting for your flight, you're in the same trap. Cafes, stores and airports tend to have free Wi-Fi hotspots with strict filters. The list of blocked websites may vary for various reasons. Most likely, you won't be able to watch Netflix, sports streaming services and even open Tinder.
These severe measures cause discomfort and aren't always reasonable. So, hotspot providers might have their own ethical convictions about what can be watched and by whom. And in the case of government – you never know which websites or services might fall into disgrace all of a sudden.
So what do you do? What's the solution? How to gain access to the longed-for content? If you ask us, we won't hesitate to answer – VPN (Virtual Private Network)!
What VPN is and how it works
To better understand something, you need to know how it works. We were thinking what can be compared to a VPN. Probably, the closest analogy is phone numbers. There are many small networks that can communicate with each other, but they go to the outside world through a common gate. This all adds up to a hierarchical system called routing.
Earlier, to find someone's number, you'd need a phone book. The analogy of it would be DNS (short for Domain Name System) – we make requests through it and kind of ask to give a number/address of some organization, let's say it's google.com. But what if Google is blocked?
"The easiest way to bypass blocking is to use a VPN".
As we have already mentioned, VPN is short for Virtual Private Network. Basically, it is a technology that hides your location and makes it look like you're connecting to the Internet from a different place.
Not only will it help you unblock websites, but it will encrypt your traffic as well – which means no one, including your ISP, will see your search requests and personal data. The advantages of VPN are numerous, but let's start with the three: privacy, security, and untraceability.
How unblocking websites with VPN works

We like to imagine a VPN as a magic wand that can make you (or your device, to be precise) appear in any geolocation with one gentle wave. 'Spoof!', and your real whereabouts are hidden. Can you remember an invisibility cloak from 'Harry Potter'? VPN protects you kind of the same way, covering you and making you inconspicuous. But enough magic metaphors.
Most website blockers act the same way: they check whether you are trying to get to a prohibited website and prevent your browser from displaying site content. A VPN pulls off a stunt: your browser goes to a friendly
VPN –> an Internet blocker is not triggered –> VPN redirects you to the formerly blocked website.
If you wonder how it works in detail: i.e. what it hides, what types of VPN protocols exist, we do recommend you to read
this article
.
But let's be consistent – one could think of other ways to unblock content, and we decided to compare them all to be fair. To be honest, most of the ways we've found in other articles are very ambiguous to say the least. They could be applied in, well, 90s, but now they are practically of no use. But you should see for yourself.
Other ways to try to unblock websites (don't really work)
Change your DNS server
If a website is blocked on the level of a DNS-request, the easiest way to cheat it is to use a different DNS server. But the problem is no one blocks sites in such a primitive way.
Change your IP address
This way seems most weird to us, but it still appears in many articles on unblocking websites. Why weird? Coming back to our analogy, IP address is a phone number. You can't set up your device to change your phone number, right? It's the same with IP. Your IP address is assigned to your device by your ISP and… one does not simply change it at their own will! Yet there are manuals on how to do it.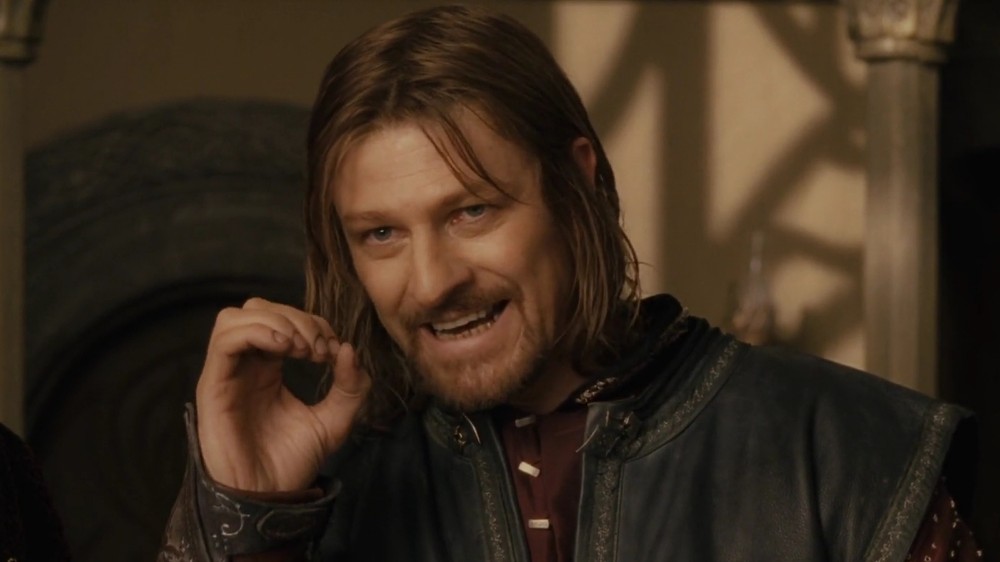 Change URL
Another strange advice others mention for some reason.
Keeping it simple, there are two types of Internet protocols used prevalently: HTTP and HTTPS. The latter guarantees encrypted website connection. The S in HTTPS stands for
'secure'
. So, if the page can't load, they say, try changing
http://
to
https://
.
But! Now almost every connection is secure. Most sites use HTTPS protocols that encrypt data. Thanks to it, your traffic cannot be tracked.

Use Tor
Tor is short for The Onion Router. It's free open source software for anonymous web browsing and communication. It seems quite reliable but has its drawbacks too.

Why AdGuard
AdGuard VPN is a new, yet completely safe and reliable novelty in our product line. What other competitive advantages does it have? Let's see:
Advanced encryption
VPNs are extremely easy to detect. The main difference between AdGuard VPN and its competitors is the protocol that disguises itself as the usual traffic, so it'd be far more difficult to catch and ban it.
Trusted developer
Have you heard
the story of Avast
? What on earth happened to TunnelBear, how could McAfee
buy it
? The world of VPNs, ad blockers and antiviruses is scandalous and you don't know who to trust. Plus, free cheese is only found in the mousetrap: free VPNs sell their users' personal data and it even can be 'legal' – written in the user agreement (which no one reads, obviously).
We believe us to be a reliable developer with more than 10 years of honest work behind our backs.
Ultra-fast, swift, speedy, prompt (okay, you get the idea) servers
Another common drawback of many other VPNs is that they are super slooow. Or, to be precise, they make Internet speed lower. Not the case for AdGuard – thanks to our own protocol, we can maintain high speed together with secure encryption.
50+ locations worldwide
From the United States to Australia, from France and Germany to Singapore and Japan. We already have over 50 servers and don't intend to rest on our accomplishments. More locations speed response times and maximize value and convenience for you.
No activity logs policy
We don't keep activity logs, and this is a kind of rule #1 for all AdGuard products. This means that neither your ISP, neither nor any government will know what you're doing on the websites.
24/7 support
We don't just care, we care non-stop! The contentment of our users is essential for us.
How to unblock websites with AdGuard VPN
So, if you've decided you want not merely to unblock websites, but also to go fully private, then AdGuard VPN is at your service.
And here's the instruction. Five steps on the stairway to heaven (which is freedom) :)
Tap on the gray ninja icon on the upper right corner of your browser.
Register, log in via email-password or via one of social networks.
You'll see a note on successful authentication. Open AdGuard VPN by tapping on the gray icon again, choose a suitable location and click 'Connect'. The icon will become green.
Enjoy! The sky is the limit now.
AdGuard VPN is currently available as a desktop app for macOS and Windows, mobile app for iOS and Android, and as a browser extension for Chrome, Firefox, and Edge.
Give it a try
and feel free to drop us a line about your experience by leaving a review in a relevant app store or
joining the discussion on any platform
.
We don't endorse the use of AdGuard VPN to bypass copyright regulations.