Benefits of German IP
Stream German content online(fast)
Watch TV shows, series, and movies that are available only in Germany. With German IP address you can now stream ARD Mediathek, Netflix Deutschland, Bundesliga and other services from any place in the world. AdGuard VPN helps you to bypass geo-blocking and enjoy Internet freedom without restrictions. High-quality streaming requires fast connection, choose our premium license and get unlimited speed.
Access German local services with high protection
Some local websites could be only accessed within the country's borders: bank accounts or social services provided by the government. Make transfers, pay utility bills or manage your account while traveling around the world. Don't forget to enable VPN when you use public networks at the airport to increase security and avoid risk of sensitive data exposure.
Protect your data, don't worry about the speed
Cyberattacks and online fraud is a worldwide public menace. When you encrypt the traffic you make it harder to intrude your personal business. Hide your location and online activity. Stay private and don't let anyone, including your provider(ISP) and government secret services, see your traffic, collect your data or spy on you. But at what price comes the security? Wouldn't it affect the connection speed? AdGuard VPN provides unlimited bandwidth, so no worries – your connection is going to be really fast. We got your back!
Get Special Offers and Discounts available only in Germany
Isn't it great to spare some money? Indeed! Depending on the region, companies provide different discounts. Now you can save more by accessing special offers for Germany. Buy products cheaper, get free bonuses that are only available for users with a German IP: for example, access free ebooks on amazon.de.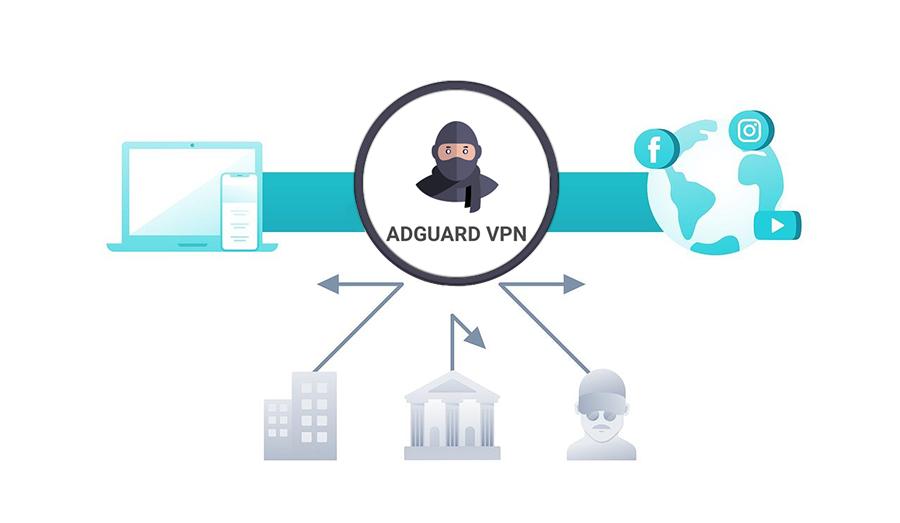 Free VPN in Germany: how can I get it?
With AdGuard VPN, you can use up to 3 GB of traffic per month for free. This traffic can be directed through some of our VPN locations, and Germany is one of them. Don't waste your time and download AdGuard VPN if you need a trusted VPN in Germany.
How to get a German IP Address with AdGuard VPN
For laptop
Step 2.
Install AdGuard VPN browser extension in Chrome or Firefox.
Step 3.
Enable VPN in your browser, find German server in the list of locations, and tap
'Connect'
. Done.
For mobile device
Step 2.
Download AdGuard VPN on your device.
Step 3.
Open the app, sign in. Choose
Germany
in the list of locations, tap on it. Done.
FAQ
Is using VPN safe?
Yes. In fact VPN makes your browsing safer. After connection is established your data is strongly encrypted and your privacy protected.
Does VPN reduce connection speed?
Not really. Our German servers are among the fastest. On full version there is no speed or bandwidth limit.
Why should I change IP Address?
It is useful for numerous reasons: to avoid tracking, stay anonymous or bypass geo-blocking.
Is VPN legal in Germany?
Yes, absolutely. There is no current legislation that prohibits usage of VPN in Germany.