5 reasons to use a Singaporean IP address
Access to local websites, media and banking systems
When you connect to the AdGuard VPN server located in Singapore, you will be assigned a Singaporean IP address, which means that you will be able to watch local TV shows and sports programming on meWATCH (previously Toggle), 8TV, Kanopy, SingTel TV, or Starhub Go, access streaming services and websites from anywhere in the world. Just as important, with AdGuard VPN you will get access to Singaporean online banking systems and will be able to make transactions from anywhere in the world.
In what cases it will be useful:
if you often leave Singapore for some reason (for example, have frequent business trips, travel or study abroad) and want to feel home when away from it.
Access to local prices and special offers available only in Singapore
Who doesn't like saving money? We bet all people do. Companies usually establish pricing policies, and the cost of the same products and services may be dramatically different depending on the region. Get access to Singaporean prices and special offers and buy products at a cheaper rate.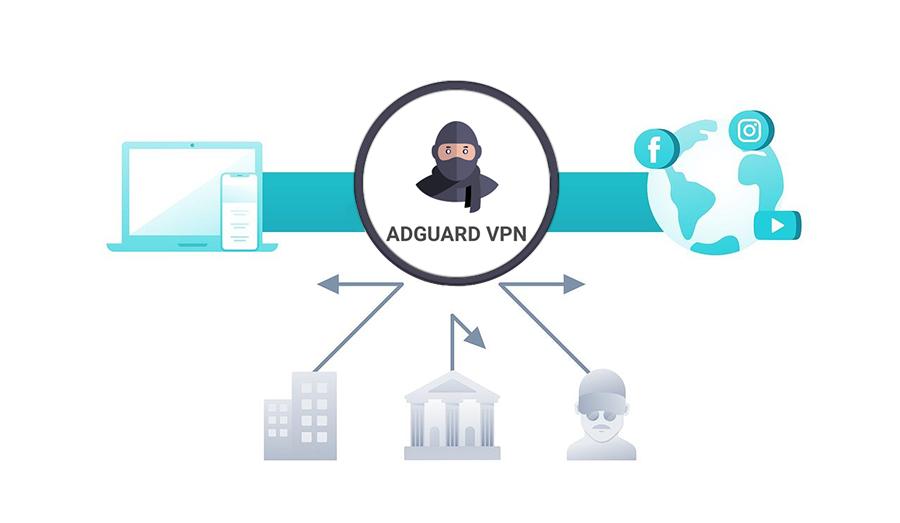 Secure connection
Using public Wi-Fi at airports, cafes, or hotels, you need to be careful. When you connect to an unsecured network, hackers can easily steal your data – logins and passwords, credit card details, etc. To prevent this from happening, use a reliable VPN and be sure that you don't risk anything.
In what cases it will be useful:
if you travel, work remotely, or for some other reason often use public Wi-Fi.
High-speed Internet connection
Some VPNs put the users towards the choice of having either fast or safe connection. With AdGuard VPN, you won't have to decide between speed and security — take both! And thanks to unlimited bandwidth, you can browse the Internet as much as you want without slowing down the connection speed. Work, play, watch, read, chat, repeat.
Data privacy
Share sensitive information safely without the risk of its public disclosure. We hide your real IP address from your provider and protect your data using advanced encryption. Besides, we support no logs policy. What you do online concerns only you, this is none of your ISP's or anyone else's business.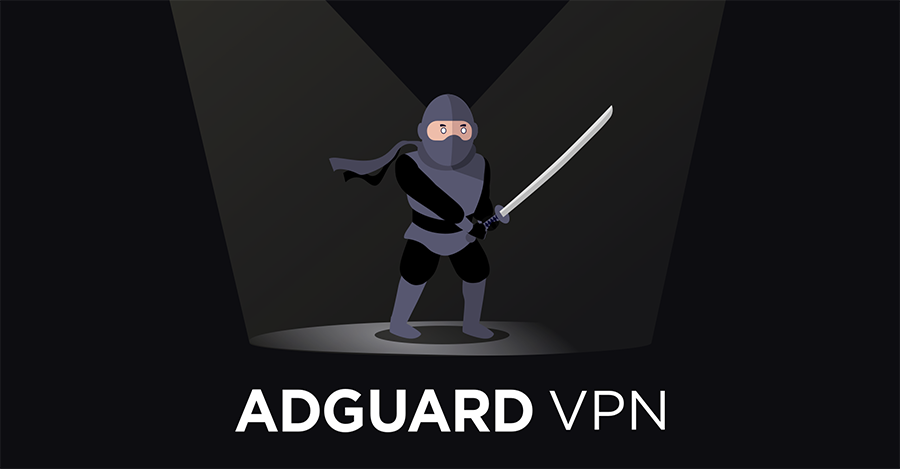 A reason to use AdGuard VPN if you are a Singaporean user
Anonymous access to blocked content
If you arrived in Singapore or live there, beware of Internet censorship and surveillance existing in this country. Namely, there is Singapore's Media Development Authority (MDA) which determines the websites people can access. Some laws infringe on the privacy of citizens, giving the government the right to spy on them.
Luckily, you can find a way around it. Using AdGuard VPN will allow you to remain anonymous, browse the Internet without being tracked and access restricted content.
How to connect to a Singaporean VPN server in 3 steps
On a computer
Step 2.
Install AdGuard VPN for Chrome or Firefox.
Step 3.
Enable VPN in your browser and choose the server located in Singapore. Voila!
On a smartphone
Step 2.
Install AdGuard VPN for Android.
Step 3.
Click the
Connect
button and choose the server located in Singapore. Voila!
FAQ
Is VPN legal in Singapore?
There are countries which exercise tight control over information and prohibit using a VPN. These include China, North Korea, United Arab Emirates, Turkey, Iraq, Iran, Amman, Myanmar, Belorussia and partly Russia. Luckily, there is no law against VPN in Singapore, hence, the answer is yes, it's legal there.
How do I get a Singaporean VPN?
To get a Singaporean VPN, you need to install AdGuard VPN browser extension (
for Chrome
or
Firefox
) or app
for Android
, enable VPN and connect to a VPN server located in Singapore. That's it!
Should I leave my VPN on all the time?
No, you shouldn't. Use it in situations when your connection might be non-secure or when you want to access restricted content.
Can I get in trouble for using a VPN?
Well, if you are engaged in illicit drug trafficking, financial fraud and money-laundering, then abusing VPN for these purposes is likely to get you in trouble. But if you follow the laws of your country and simply want to stay anonymous and bypass geo-blocking, nothing bad is going to happen to you.