High performance VPN servers in Cyprus (Coming soon)
Access Cypriot VPN servers from any location Hide your IP address to make the most of the Internet without risk Get a taste of real internet freedom Your geographical location won't matter if you stream with a Cypriot IP address
50 countries
65+ locations
Unlimited speed
Change your IP address to Cypriot quickly
Install and enable AdGuard VPN Select 'Cyprus' in the VPN server location drop-down menu The VPN will secure your data forwarding it through an encrypted tunnel Traverse the internet anonymously and securely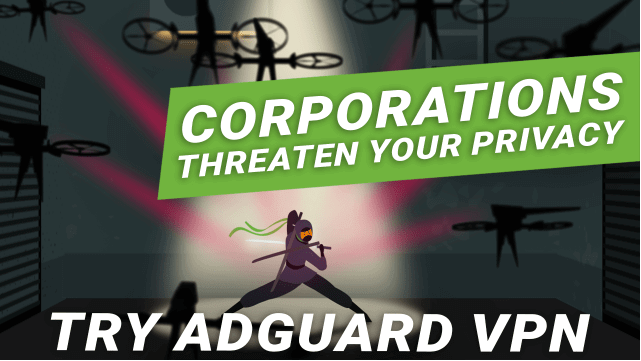 What VPN server should I opt for in Cyprus?
If you like your Internet connection super-fast, then choose the fastest server option in the location drop-down menu in the AdGuard VPN app or extension Typically, the server closest to your actual location is the fastest If you want to hide your location, teleport to the location of your choice and nobody will be able to track where you really are If you need a server that would simply protect your anonymity, then any server will be a match for you
Why you might need VPN in Cyprus
A VPN will protect you from threats to your privacy posed by shady data brokers, advertisers, governments and even your own Internet service provider (ISP) — they won't be able to snoop on your online activity Stream and download (legal) content securely from Cyprus or any other country while your traffic is hidden from prying eyes Hackers will not be able to read your private data even if you're using a public Wi-Fi network. Your traffic will be encrypted and completely opaque to outsiders Connect to VPN servers to access your favourite websites even from abroad Avoid location-based price hikes and save money on online shopping
How to set up a Cypriot IP address?
It won't take much of your time: 1. Download AdGuard VPN app for Windows, Mac, Android and iOS or install AdGuard VPN Browser extension for Edge, Firefox and Chrome 2. Enable the VPN for browser or click the Connect button to activate it in the app 3. Select 'Cyprus' in the server location drop-down menu All set and ready!
Why AdGuard VPN is better than other VPNs?
We use own tunneling protocol that masks VPN traffic as regular web traffic, making it much harder for Internet service providers and firewalls to detect and block You and only you choose where your VPN works. You can exclude any sites from the VPN tunnel, or vice versa, use AdGuard VPN only for selected domains The Kill Switch feature keeps your data safe at all times: if your VPN connection drops, your device will be automatically disconnected from the Internet to prevent your data from being exposed We have always been very serious about all things privacy, which is why we do not store your logs in accordance with our strict no-logs policy. We care about your privacy and honor your trust
Not convinced? Get a taste of AdGuard VPN risk-free
We give you a full refund for 1 year and 2 year VPN subscriptions bought through our website https://adguard-vpn.com/ within 30 days of the purchase In case you plan to buy your subscription elsewhere, make sure to check the refund policy of that seller