High-speed VPN servers in Ecuador (Coming soon)
Access Ecuadorian VPN servers wherever you are Hide your IP address to make the most of the Internet without risk Experience the real internet freedom Access your favourite content with an Ecuadorian IP address even when miles away from home
53 countries
65+ locations
Unlimited speed
Change your IP address to Ecuadorian quickly
Download and install AdGuard VPN Select 'Ecuador' in the VPN server location drop-down menu The VPN will encrypt your connection, making it safe and secure Roam the internet freely and avoid the watchful eyes of trackers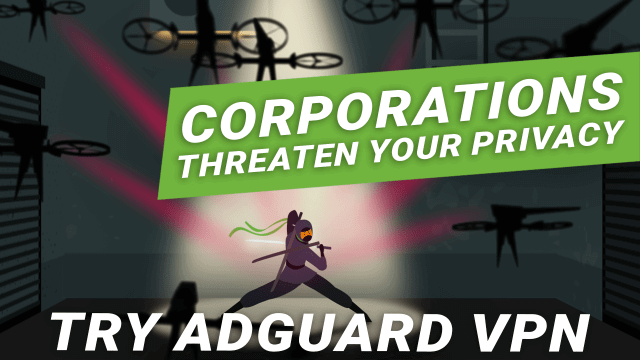 Which VPN server to choose while in Ecuador?
If you need a lightning fast connection, go to the server location drop-down menu in the AdGuard VPN app or extension and select the fastest option with the lowest ping It is usually safe to assume that the fastest server is the closest one to where you are If you want to hide your location, teleport to the location of your choice and nobody will be able to track where you really are If you need a server that would simply protect your anonymity, then any server will be a match for you
Explore our other VPN locations
Check out the list of all available VPN servers you can connect to. We are constantly adding new locations and updating the server list. Keep in mind that the further away a server is from you, the longer it usually takes to respond
Why you might need VPN in Ecuador
A VPN will protect you from threats to your privacy posed by shady data brokers, advertisers, governments and even your own Internet service provider (ISP) — they won't be able to snoop on your online activity Whether you're in Ecuador or any other country, you'll be able to stream and download your favourite (legal) content in complete privacy If you don't shy away from using public Wi-Fi networks, a VPN is an essential tool that will help to protect your data in case the network is hacked: since you data will be encrypted, offenders won't be able to read it You won't need to rack your brain over how to access favorite services while traveling — with a VPN it becomes a cakewalk Secure the best online deals while shopping, book hotels, tickets and buy games at a fraction of the cost by sidestepping geo-based pricing
How can I change my IP address to Ecuadorian?
It takes only 3 steps: 1. Download AdGuard VPN app for Windows, Mac, Android, and iOS or install AdGuard VPN Browser Extension for Chrome, Edge, Firefox, and Opera 2. Enable VPN in the browser or press the Connect button in the app 3. Choose 'Ecuador' in the server location drop-down menu You're ready to get started!
What distinguishes AdGuard VPN from its competitors?
First, our proprietary protocol disguises VPN traffic as regular traffic, making it more challenging for firewalls to detect that you're using a VPN With AdGuard you don't need to compromise your security by switching your VPN on and off. You can decide where your VPN will run and where not The Kill Switch feature will protect your data even if your VPN connection fails for any reason: your device will be disconnected from the Internet as soon as this happens We abide by a strict no-logs policy: we do not store any data about your connection or activity. Your privacy takes preeminence
Not convinced? Get a taste of AdGuard VPN risk-free
We guarantee a full refund for 1 year and 2 year VPN subscriptions procured through our website https://adguard-vpn.com/ within 30 days of the purchase If you're going to get our subscription elsewhere, we recommend that you familiarize yourself with the refund policy of that particular seller