Super swift VPN servers in Czechia
No matter where you are physically located, Czech VPN servers are always one click away Mask your IP address and surf the web anonymously Experience the real internet freedom Play your favourite shows with a Czech IP address
53 countries
65+ locations
Unlimited speed
Promptly change your IP address to Czech
Download and install AdGuard VPN Select 'Czechia' in the VPN server location drop-down menu Your internet connection will be secured via an encrypted channel Traverse the internet anonymously and securely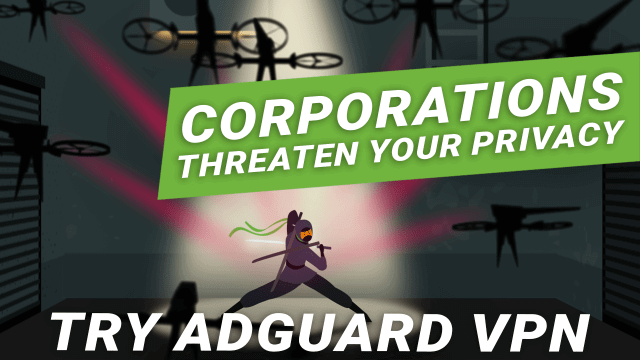 What VPN server will suit me the best in Czechia?
If you prioritize the speed of your internet connection over everything, you should select the fastest location option that will be displayed in the location server drop-down menu after the VPN is installed A small hint — the server closer to your actual location is usually the fastest If your primary goal is to conceal your physical location, then just select any other country on the list and nobody will be able to track you down If you use a VPN strictly to browse the Internet without leaving a trace, then you can settle for any VPN server location
Explore our other VPN locations
Check out the list of all available VPN servers you can connect to. We are constantly adding new locations and updating the server list. Keep in mind that the further away a server is from you, the longer it usually takes to respond
Reasons to get VPN in Czechia
A VPN will protect you from threats to your privacy posed by shady data brokers, advertisers, governments and even your own Internet service provider (ISP) — they won't be able to snoop on your online activity Binge-watch your favourite shows and download (legal) content using a VPN in Czechia, while your real IP address remains hidden A VPN will scramble your private data when you're using a public Wi-Fi network, so that hackers will not be able to read it even if they lay hands on it Connect to VPN servers to access your favourite websites even from abroad Get discounts on online purchases and dodge price increases based on location
What should I do to change an IP address to Czech?
It won't take much of your time: 1. Download AdGuard VPN for Windows, Mac, Android, and iOS or install AdGuard VPN Browser Extension for Chrome, Edge, Firefox, and Opera 2. Activate VPN in the browser or tap the Connect button in the app 3. Pick 'Czechia' in the server location drop-down menu All set and ready!
What are the advantages of AdGuard VPN?
First, our proprietary protocol disguises VPN traffic as regular traffic, making it more challenging for firewalls to detect that you're using a VPN With AdGuard you don't need to compromise your security by switching your VPN on and off. You can decide where your VPN will run and where not The Kill Switch feature is an emergency brake that prevents your data from being compromised even if your VPN connection drops for some reason: your device will be disconnected from the web if it's no longer secured by a VPN We have always been very serious about all things privacy, which is why we do not store your logs in accordance with our strict no-logs policy. We care about your privacy and honor your trust
Not sure? You'll have 30 days to change your mind
We guarantee a full refund for 1 year and 2 year VPN subscriptions procured through our website https://adguard-vpn.com/ within 30 days of the purchase Please be aware that if you are planning to get our subscription elsewhere, you need to check that seller's refund policy