AdGuard VPN
Special early-bird prices
50 Locations Worldwide
Access to any content
Strong encryption
No logs policy
Fastest connection
24/7 support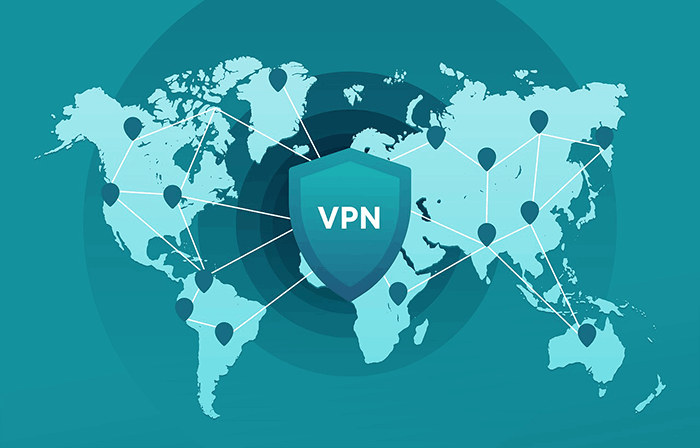 Reasons to get a Korean IP address
Watch South Korean streaming networks
If you try to access South Korea streaming services outside the country you are most likely to be blocked. Websites check your IP to find out where you are before granting the access, and if you don't have a Korean IP address you will be banned. This problem is known as Geo-Blocking, its primary idea is to limit non-domestic connection in order to protect distribution rights and maximise the revenue. The way to bypass regional restrictions is to connect to VPN and choose the South Korean location. AdGuard VPN offers high-speed connection and increased security of your personal traffic so you can stream SpoTV or Netflix in high quality. Watch your favourite K-Drama and don't wait for the release. For gamers we also have great news: you can watch League of Legends tournaments live now. Isn't that nice?
Banking/social accounts – safe access worldwide
You are abroad and need to make some operations in your banking account: send money to your friends/relatives, pay monthly installments or other important bills. Very often you need to have a South Korean IP to make bank transfers. AdGuard VPN offers the solution: connect your device to a VPN server located in South Korea. It will automatically hide your current ISP and show a Korean IP instead. Moreover, no one will be able to track your online activity and spy on you: neither provider nor the government. There are plenty of data-harvesters and internet frauds out there, most of the times when you join public networks – an airport Wi-Fi, for example.
South Korean Superdeal and other discounts
Buy your favourite Korean goods at domestic discount rates! Use a South Korean IP address and join Superdeal or other special offers. It is just one more advantage of South Korean VPN to be able to fool the system and get the maximum benefit. However it has got other major benefits, such as user data protection, enhanced security and premium speed. AdGuard VPN is a powerful app that includes all the features to protect your information and offer you absolutely unlimited online freedom.
How do I get a South Korean IP Address with AdGuard VPN?
Computer
Step 2.
Install AdGuard VPN browser extension. Chrome or Firefox.
Step 3.
Turn on the extension and connect to our South Korean server.
Smartphone or tablet
Step 2.
Download AdGuard VPN on your device.
Step 3.
Open the app, sign in. Choose the South Korean server in the list of locations, tap on it. Voila.
FAQ
Does VPN increase online safety?
Yes. When your connection is routed through a VPN tunnel it instantly gets encrypted so no one can track your browsing activity or collect your data. AdGuard VPN No Log Policy also guarantees absolute discretion to every single bit of information that goes through our VPN channel. Your business is only yours.
Does VPN reduce connection speed?
Only sometimes. And not drastically. In fact, connection speed depends on a ping rate. The lower the better. By the way, in AdGuard VPN you can see ping rates right next to the location. Pretty convenient, huh? Also with the pro version you will have an unlimited bandwidth.
Why would I want a different IP Address?
Plenty reasons: to avoid surveillance, browse anonymously or bypass geo-restrictions. Stay safe online whether in or outside South Korea!
Is VPN legal in South Korea?
Yes sure! In South Korea it is completely legal to use VPN. No Korean law prohibits usage of VPN. However if you are abusing VPN to perform illegal activities you still become a subject to prosecution.
50 Locations Worldwide
From Americas to Australia, from Europe to Asia. 50 locations, with plans to add more soon. All to guarantee the best response times and maximize your convenience.
Australia
Austria
Belgium
Brazil
Bulgaria
Canada
Czechia
Egypt
Finland
France
Germany
Hong Kong
India
Ireland
Israel
Italy
Japan
Luxembourg
Netherlands
Norway
Philippines
Poland
Romania
Russia
Serbia
Singapore
South Africa
South Korea
Spain
Sweden
Switzerland
Taiwan
Turkey
UAE
Ukraine
中国不能用了vpn
Хорошая программа всем рекомендую ,цена приемлемая , очень удобно , что в браузере , из - за этого потери скорости не наблюдается , но долго тех поддержка отвечает , но ответ приходит на почту и , что радует на русском .
请求退款但联系不上邮箱
안정적이고 빠르면서 저렴해요! 역시 최고!
This VPN add-on has a selective mode where you can specify the websites you want to connect using the VPN. Very nice!
Works perfectly on my phone and PC. I use the adguard filters on my router as well to block annoying ads network-wise. 100% recommended.
Olá. Frustrado com o AdGuard VPN. O aplicativo para Mac não funciona, fica piscando na tela. E o filtro DNS AdGuard Family fica desativando sozinho no iPhone e não reativa automaticamente.
A good VPN overall, but not yet perfect. Needs work on UK node as it's not seen as being a legitimate UK location by apps such as BBC iPlayer. Also not yet stable on MacOS High Sierra.
Using it on a Chromebook. Only one I have tried that works - no mucking about trying different servers etc. 3 GB limit might be a limit to some people but not me since I only need it for a few web sites.
Write a review
New review
Rate AdGuard VPN
Your review has been sent. Thank you!