High-speed VPN servers in Saudi Arabia (Coming soon)
Connect to Saudi Arabian VPN servers no matter where you are at Hide your IP address to make the most of the Internet without risk Enjoy internet freedom without limits Access your favourite content with a Saudi Arabian IP address even when miles away from home
53 countries
65+ locations
Unlimited speed
Change your IP address to Saudi Arabian in a flash
Download and install AdGuard VPN Press 'Saudi Arabia' in the VPN server location drop-down menu The VPN will establish a secure connection between your device and the internet, allowing you to browse the web anonymously Cover long distances in a split second and browse the web risk-free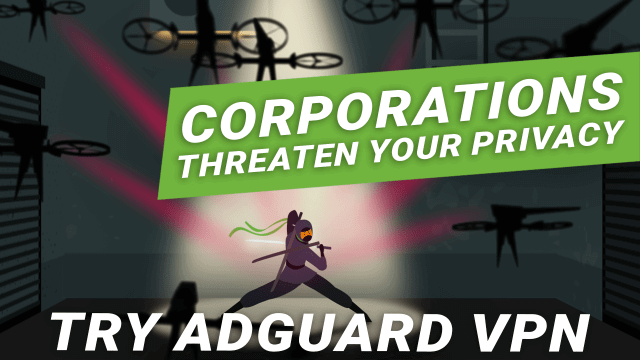 What VPN server should I opt for in Saudi Arabia?
If you live for ultra-fast internet, then you'd want to choose the VPN server option with the lowest ping. The lower the ping, the faster the connection. You can select a suitable VPN server location from the drop-down menu in the AdGuard VPN app or extension A small hint — the server closer to your actual location is usually the fastest If you are looking for the best VPN server to hide your location, then you can choose from 40+ countries and 50+ locations once you get the AdGuard VPN subscription If you need a server that would simply protect your anonymity, then any server will be a match for you
Explore our other VPN locations
Check out the list of all available VPN servers you can connect to. We are constantly adding new locations and updating the server list. Keep in mind that the further away a server is from you, the longer it usually takes to respond
Why you might need VPN in Saudi Arabia
With a VPN, you won't have to worry about your activity on the Internet being exposed to unscrupulous data brokers, advertisers, your ISP or the government Whether you're in Saudi Arabia or any other country, you'll be able to stream and download your favourite (legal) content in complete privacy A VPN will scramble your private data when you're using a public Wi-Fi network, so that hackers will not be able to read it even if they lay hands on it A certain website is unavailable in Saudi Arabia? With a VPN you will easily be able to connect to blocked services Get the best possible online deals for games, airline tickets, hotels and more with a VPN by avoiding dynamic pricing
How to change an IP address to Saudi Arabian?
It is as simple as it gets: 1. Download AdGuard VPN app for Windows, Mac, Android, and iOS or install AdGuard VPN Browser Extension for Chrome, Edge, Firefox, and Opera 2. Enable VPN in the browser or press the Connect button in the app 3. Open the server location drop-down menu and select 'Saudi Arabia' there All set and ready!
Why AdGuard VPN is better than other VPNs?
First, our proprietary protocol disguises VPN traffic as regular traffic, making it more challenging for firewalls to detect that you're using a VPN AdGuard VPN is easy to configure so that it works only for selected domains or, on the contrary, does not run on those sites that you have added to exclusions The Kill Switch feature will protect your data even if your VPN connection fails for any reason: your device will be disconnected from the Internet as soon as this happens We abide by a strict no-logs policy: we do not store any data about your connection or activity. Your privacy takes preeminence
Not sure? You'll have 30 days to change your mind
We provide our customers full refund for 1 year and 2 year VPN subscriptions obtained through our website https://adguard-vpn.com/ within 30 days of the purchase For refund options for subscriptions purchased elsewhere, please see the refund policy of that particular seller