How to unblock Pandora in 2020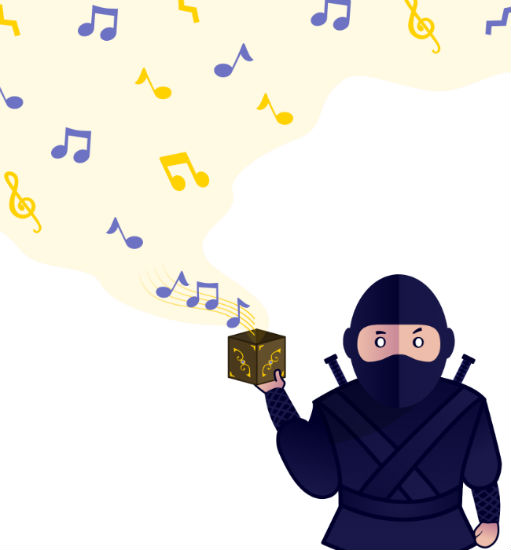 What is Pandora?
Pandora is an American music streaming and Internet radio service. What makes it special? It has an advanced algorithm that recommends songs based on your musical taste. For instance, if you like Arcade Fire, Pandora is likely to show you more indie rock musicians. This service is sort of a smart radio that introduces you to new music and podcasts and allows you to create your own radio stations. Isn't that amazing?
It has
more active users
than Apple Music (less than SoundCloud or Spotify, but still). But, as far as its global availability is considered, Pandora is way behind on points. While many other music streaming services are available in the US, Canada, most of Europe, or even globally (at least partial), Pandora can only be accessed from the US.
Why don't I have access to Pandora?
Reason 1. You are not an American citizen
As we said, Pandora is blocked everywhere except the US. Earlier it could launch its radio service in Australia and New Zealand, but since 2017 these countries have been blocked, too.
Reason 2. You are at school/university/work
There are schools, colleges, universities, and companies whose educational or working policy prohibits using certain websites while you're on the clock. This is done chiefly to reduce distraction and procrastination to a minimum. Pandora is oftentimes on the 'blacklist' but we consider it unjust. It has been scientifically proven that music improves concentration and increases the efficiency of performing routine and monotonous work.
How to unblock Pandora
To listen to music and podcasts on Pandora from anywhere in the world, you need a VPN. Sometimes providers offer other solutions, but trust us, all the other methods are less efficient or don't work at all. Not to trust blindly,
read this
.
The bottom line is VPN can circumvent geo-restrictions. It is a trickster that fools websites into thinking you access them from a different location.
Each VPN has a bunch of servers, and when you connect to a VPN, you can choose which one you'd like to use. After connecting, all your traffic will be rerouted through the chosen server. Hence, your real whereabouts and IP address will be hidden and you'll have unhindered access to Pandora. Success!
Then, let's take a look at these easy step-by-step guides on how to unblock Pandora from different devices.
Desktop
Currently, AdGuard VPN for desktop is available as an extension for Chrome and Firefox. To start using it, do the following:
Step 2.
Download the VPN extension for your browser.
Step 3.
Follow the setup guides.
Step 4.
Restart your device before you launch Pandora.
All traffic will pass through a VPN → you can use any app or access websites that were blocked. Thus, by configuring one application (AdGuard VPN), you can bypass the blocking in all other apps without fine-tuning additional settings!
Step 2.
Install the AdGuard VPN for Android.
Step 3.
Follow the setup guides.
Step 4.
Enjoy your favorite music!
Why AdGuard
Progressive encryption
Some VPNs are too easy to detect. The main difference between AdGuard VPN and its competitors is our own protocol that disguises itself as the usual traffic, so it will be far more difficult for someone to catch and ban it.
Trusted developer
We believe us to be a reliable developer with more than 10 years of decent work under our belts and 25 million users of AdGuard products.
50+ locations worldwide
From the United States to Australia, from France and Germany to Singapore and Japan. We already have 20 servers and don't intend to rest on it. More locations accelerate response times and maximize value and convenience for our users.
Ultra-fast servers
Another common drawback of many other VPNs is that they are way too slow. Or, to be precise, they make Internet speed lower. Not the case for AdGuard – thanks to our own protocol, we can maintain high speed together with secure encryption.
No activity logs policy
We don't keep activity logs, and this is a kind of rule #1 for all AdGuard products. This means that neither your ISP nor any government will know what you're doing on the websites.
24/7 support
FAQ
How to access Pandora?
First, you need to download a proper VPN. Use the one you can completely trust! If you choose AdGuard VPN, go to
adguard-vpn.com
and find an extension for your browser (now it's available for Chrome and Firefox) or an app for Android. Install it, choose the endpoint that meets your needs best, and that's it!
How to unblock Pandora at school/university?
Actually, it's all the same: download-install-connect. Use VPN and your online activities will be left unnoticed :)
How to choose a VPN server?
It depends on your goal. For instance, if you want to unblock Pandora, use the server based in the country where your favorite music is available – in this case, in the US.