AdGuard VPN v2.6 for Android: dynamic and colorful
This release promises to be a visual delight for our users. Following in the footsteps of our other products, AdGuard VPN for Android now supports dynamic themes as well as dynamic icons. By enabling these features, the AdGuard VPN app will automatically adjust its interface and icons to match the color scheme of your device. Which one will you choose?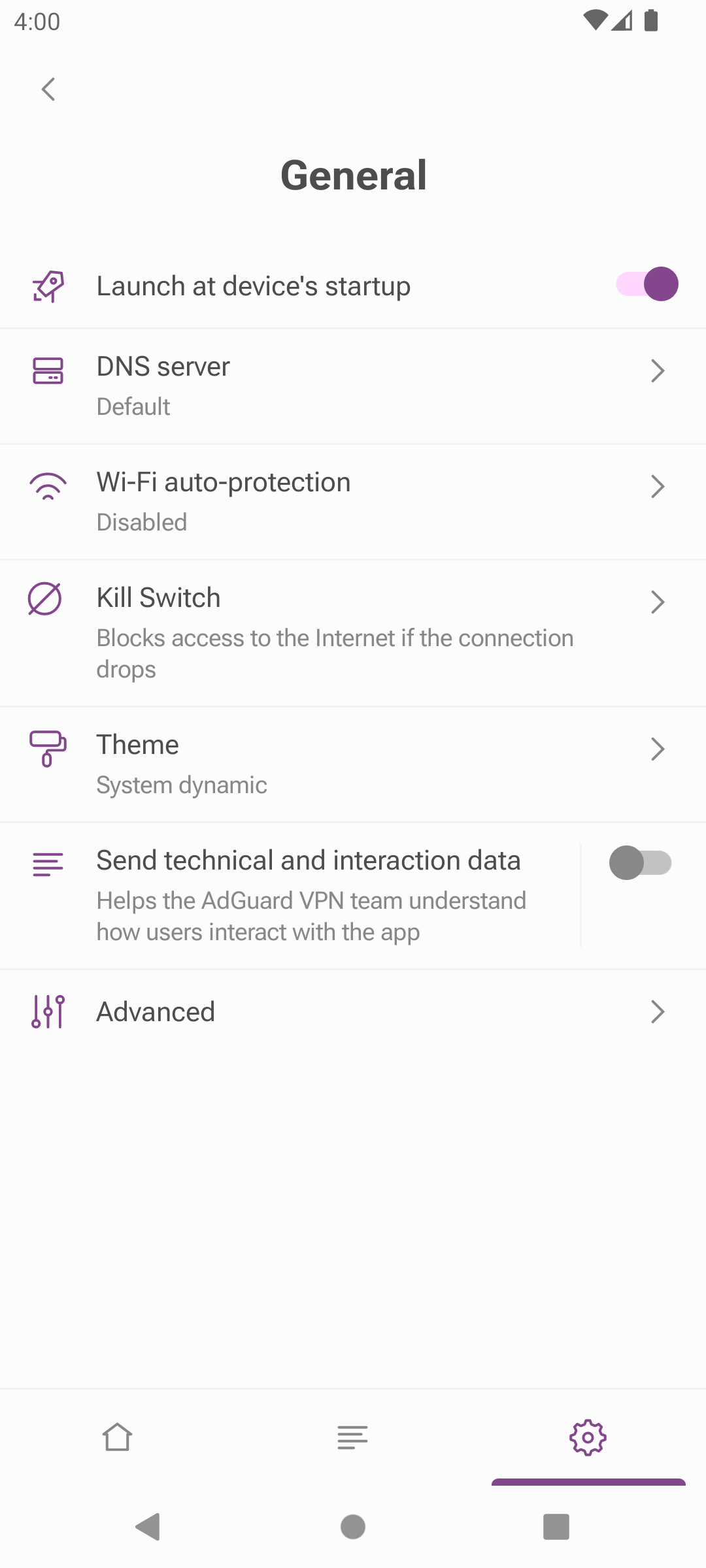 These features are available for devices running Android 12 or higher.
But wait, there's more! We also took the time to address several UI issues that caused inconvenience and make a few tweaks to give our app a more polished look. In addition, our VPN client has been updated to improve stability.
---
The full changelog is available on our website. Keep an eye out for further updates and let us know what you think of this version. If you have any suggestions or found any bugs, feel free to let us know on social media or GitHub.