AdGuard VPN v2.4 for Android: search locations by country codes
Little by little we are improving the app, not only fixing bugs and flaws, but also introducing useful tools. Namely, this version features cross-language location search.
Search locations by country codes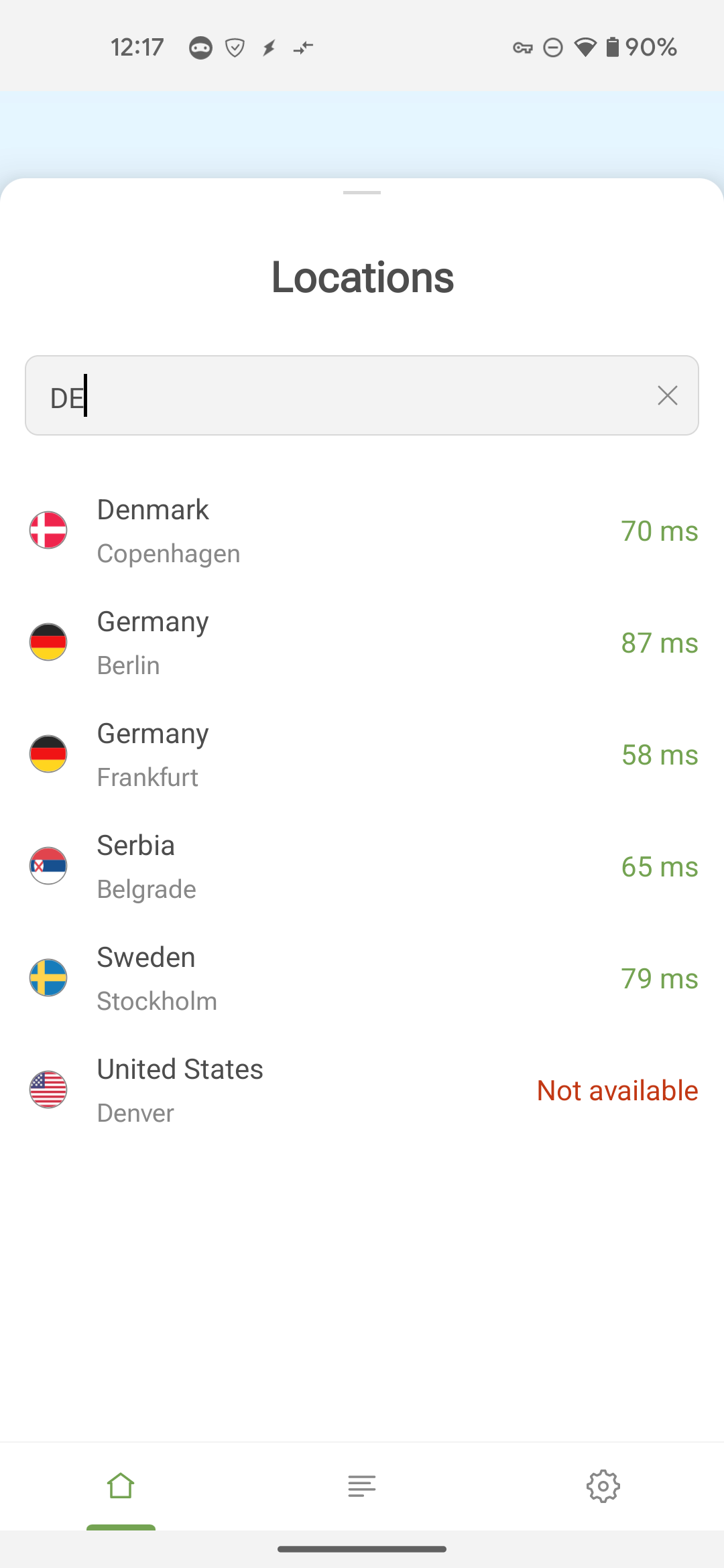 Searching for VPN locations has become even more convenient and intuitive. Now you can find the location you need by its country code: for example, to see German locations among the list, simply enter DE in the search bar.
---
In this version we've managed to fix and improve a lot of things. The full list of changes is available on GitHub, and here are top-3 issues that have received the most user reactions, which means that their implementation was especially awaited: