Undercover server: new AdGuard VPN server in Singapore with an Indian IP address
At the end of July 2022, a directive passed by India's national cybersecurity agency went into effect, requiring VPN providers to retain a large amount of user data for at least 5 years even after they opt out of their services.
If you missed the news about this law, you can read our blog post.
Logging and storing users' personal data goes against AdGuard's values. In order not to violate the new law and not to go against our principles, we had to give up our physical server in India.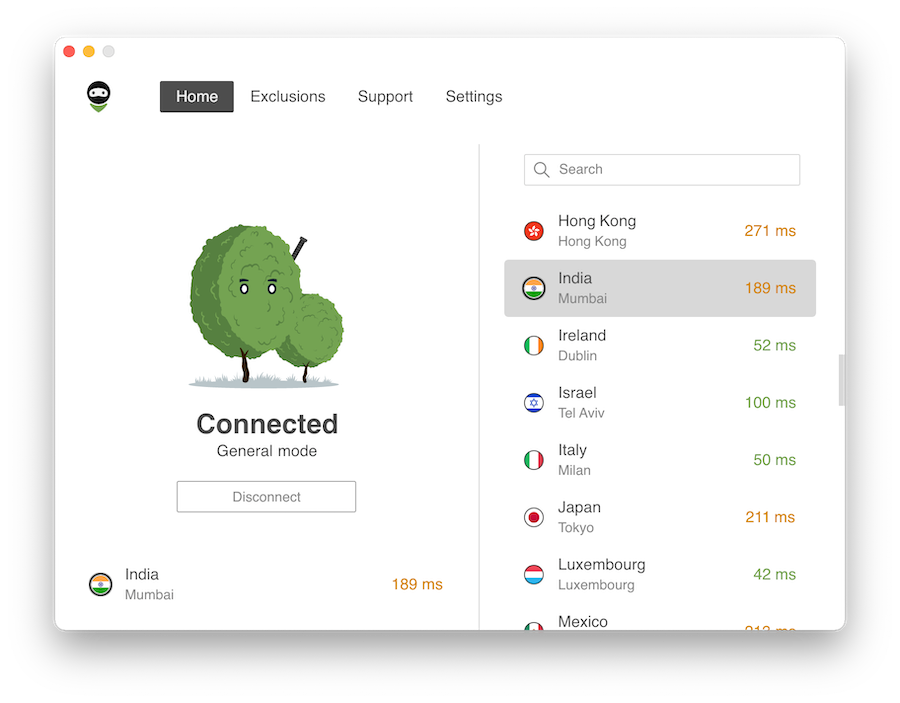 Instead we set up a new server in Singapore and assigned it an Indian IP address. Simply choose the Mumbai location in AdGuard VPN and use your usual services privately and anonymously.