Releasing the first open beta of AdGuard VPN for Mac
Meet the first open beta of AdGuard VPN for Mac. This post has a twin post which describes a very similar beta release of AdGuard VPN for Windows. It's no wonder, in fact their development ran in parallel. Likewise, this more stable beta for Mac appeared four months after releasing the alpha.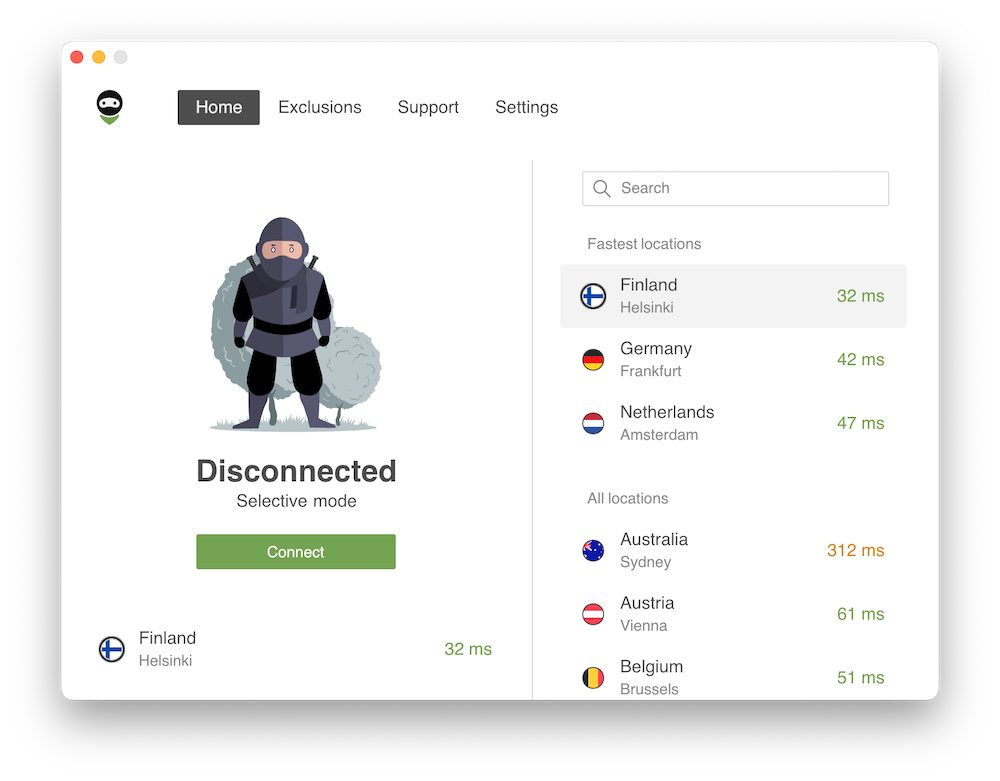 Offering users to test the just released raw alpha, we couldn't think that so many people would leave us their feedback. Thank you! Based on your comments, we've made a plenty of fixes and closed a bunch of tasks before releasing this beta.
"Fixing bugs" is often-mentioned, but seldom described. This time we decided to add some real-life examples. So, in this beta we made it so that settings and dark theme are not reset after restarting, that connecting to VPN server without disconnecting from the previous one does change IP. We implemented auto-connect when starting the application, import/export of exclusions lists, added a crash report window, items in the menubar. And this is not to name more technical tasks.
Plus, one of the advantages that shouldn't be underestimated is that our VPN is fully compatible with the ad blocker. Try them both and see for yourself!
---
Install AdGuard VPN for Mac beta and share your first impressions with us!
AdGuard VPN for Mac is currently supported on Catalina and Big Sur. The support for older versions of macOS will be available shortly.