Official release of AdGuard VPN for Mac: 9 new localizations and more
About two months have passed since the release of the first open beta version of AdGuard VPN for Mac. That version was already good developed, so after the final changes, we decided that we are ready to present you the first official version of AdGuard VPN for Mac!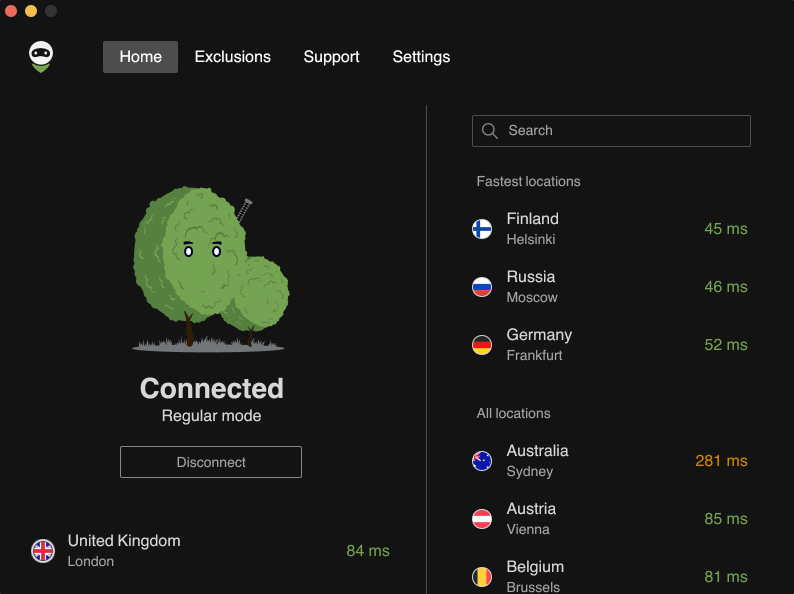 The new version has three important advantages compared to beta:
9 new localizations
In the beta version, there was only one language — English. The new version has 9 new localizations:
Chinese Simplified
Chinese Traditional
French
German
Italian
Japanese
Korean
Russian
Spanish
Spoiler: soon we will add even more localizations in our application to make it more comfortable for users from other countries. You can help us in translating here.
Convenient menu in the taskbar
The quick menu in the tray (the notification area at the top of the screen) has become even more convenient! The line with the selected location has moved to the beginning of the menu, and now you can immediately see which VPN server you are connected to, which means that using the application has become even more comfortable!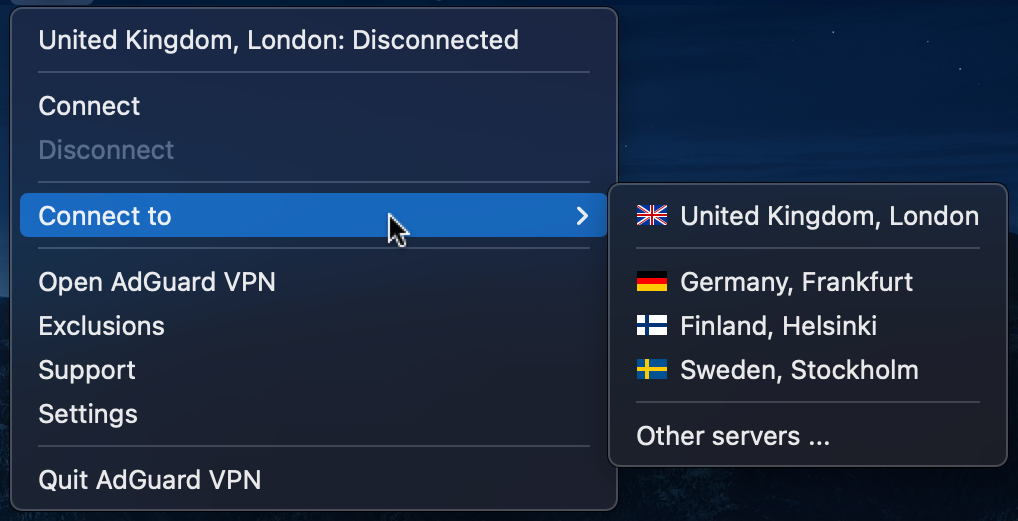 Stability
Despite the fact that the beta version worked quite well, we found and fixed a few minor bugs and added a couple of new features to make our application even more reliable:
The memory leak issue is fixed.
It is now possible to transfer settings from previous versions of the app.
The "Kill switch" function is added. While enabled, AdGuard VPN will instantly block access to the Internet if your connection to the VPN server is interrupted. This way you can be sure that your data is always protected and even in case of force majeure, your anonymity and security will not be compromised.
---
In a nutshell, yet another platform can boast of our official application. Download AdGuard VPN for Mac or AdGuard VPN for other operating systems and browsers!
And, of course, write us your comments and suggestions below or in our social networks!