AdGuard VPN v2.2 for Android: Android TV compatibility and more free VPN traffic
We come bearing good news: AdGuard VPN v2.2 for Android is an official release! You will find that the major points of this version are its compatibility with Android TV and an option to get free gigabytes of traffic. They have now become available to all users of AdGuard VPN for Android. Let us get into more detail below, and we're sure you will appreciate what our app has to offer!
Compatibility with Android TV
First and foremost, we have to mention the newly added compatibility with Android TV, something we haven't yet done in our VPN for Android app. It required some meticulous work, and now we can proudly offer our users easy navigation, location selection, and an encrypted VPN tunnel to stream data without disclosing your personal data to your Internet provider. You will be able to operate Android TV safely and securely with the help of AdGuard VPN for Android with access to the content of your choice — just download the app from Google Play onto your smart TV!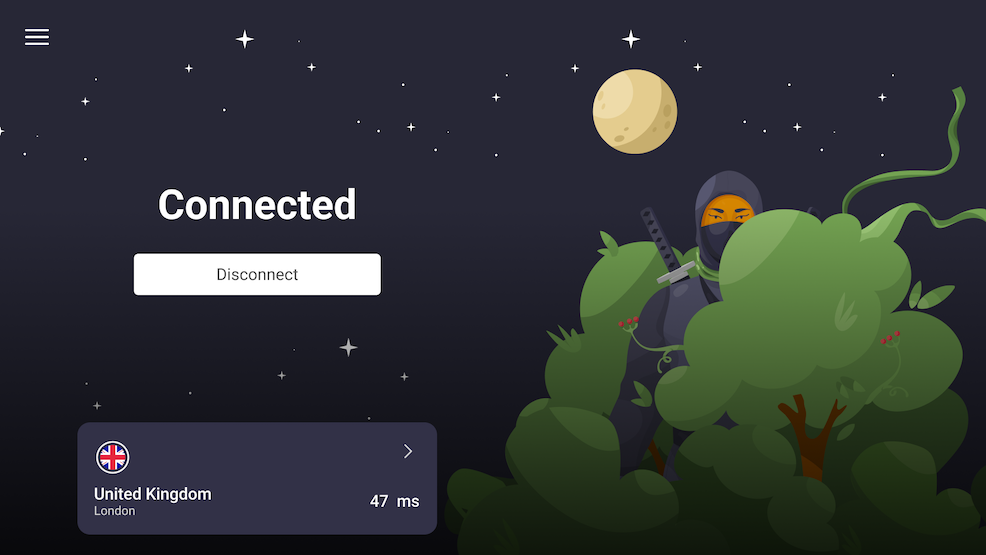 Achieving this is an important milestone, but we will not be stopping. For the moment, only the basic features of VPN will work when you launch the app on your smart TV. But this will change soon. Our next step: we are working on implementing the function of adding apps and websites to exclusions right on your smart TV.
More free gigabytes of traffic to claim
In this release you will also find the option to claim more gigabytes of free traffic by confirming your email address and/or installing AdGuard VPN for another platform. There is a new item in the main menu exactly for this, you will not miss it, we promise.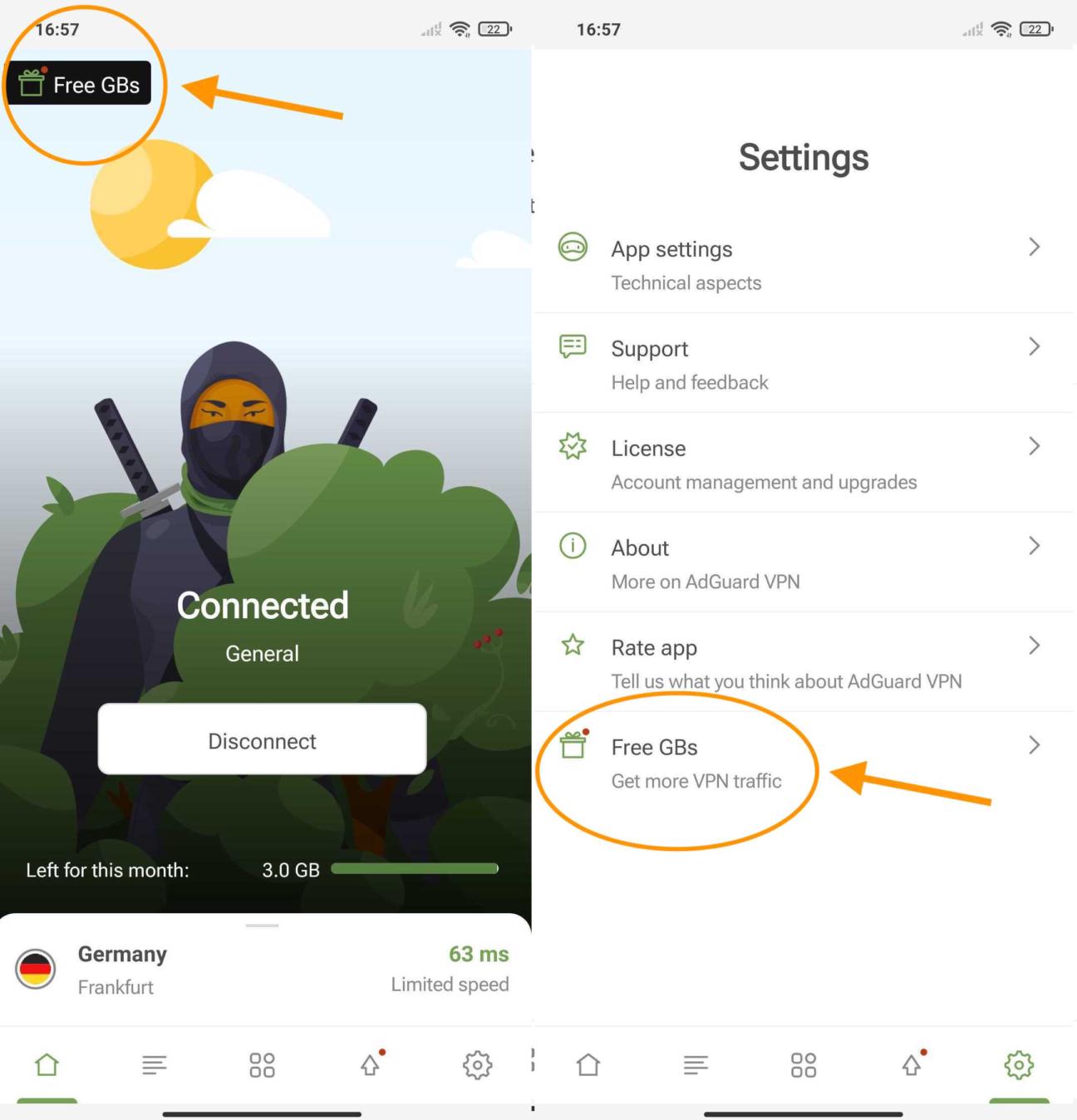 Last but not least
In other news, now AdGuard VPN for Android has in-app push notifications that will let you know when your VPN traffic is about to end. That way you won't run out unexpectedly in the middle of watching your favorite TV show or an important sporting event.
We have also worked on the UI, tweaked the translations and updated the VPN client. And, of course, we did some bug fixing and other various changes for a smoother run of the application.
Like always, you can find the complete changelog in our Github repository. We hope you will like the work we did on this relase, and enjoy AdGuard VPN v2.2 for Android! We will be glad to hear your thoughts on our latest release here in the blog or on social media.