AdGuard VPN v2.0 for Mac and Windows: app redesign and nice improvements
This version is a milestone for both desktop AdGuard VPN apps: firstly, they've been fully redesigned. And secondly, now the UI will be the same for both AdGuard VPN for Windows and AdGuard VPN for Mac.
For the new version, we wanted to bring these two apps to perfection: we were thinking and re-thinking the design, digging into details, hunting bugs and fixing them.
App redesign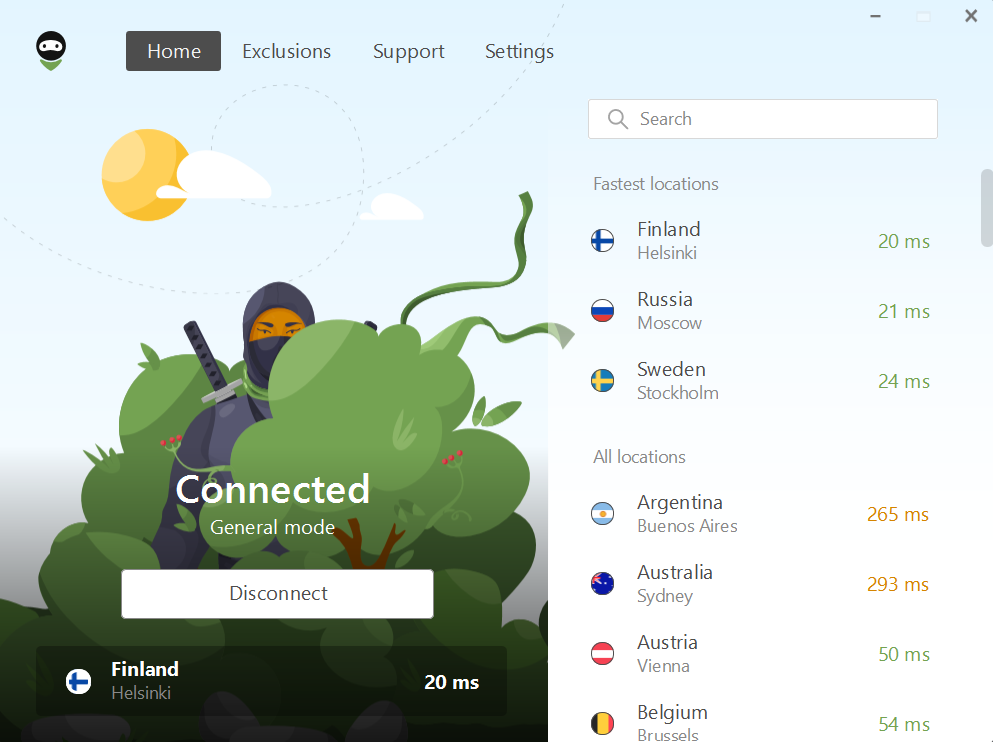 The new design has finally covered AdGuard VPN apps for all platforms: on the main screen, you're greeted by Tengu the ninja. Look how handsome he is! Now AdGuard VPN for Windows and Mac can boast such a screen, too.

The Exclusions screen looks more compact now. To switch between General and Selective, just click Change mode.

App exclusions have become more intuitive, too: you'll now see the App exclusions tab in place of Split tunneling.

On the Support screen, it's now easier to export logs.

On the Settings screen, the icons and the wordings are more user-friendly.
Windows on ARM support
Just like in AdGuard for Windows some time ago, we've made it possible to install AdGuard VPN on ARM-based Windows devices. Now, whether you have a Windows computer with a 64-bit ARM processor or use virtualization software on your Mac with M1, we'll automatically detect this and install the right driver.
Other improvements
Here are small updates that are important to keep our apps working properly:
made sure that the apps for Mac and Windows work even in countries that have difficulties with VPN services
updated the VPN client
fixed bugs in AdGuard VPN for Windows
fixed bugs in AdGuard VPN for Mac
---
Your feedback is always welcome on Twitter, Telegram, Facebook, or Instagram. Or feel free to leave it here in the comments. We're always looking to become better!