Double hit: AdGuard VPN v2.1 for Mac and AdGuard VPN v2.1 for Windows
Today we bring you two releases – AdGuard VPN v2.1 for Mac and AdGuard VPN v2.1 for Windows. Not only do they have the same version numbers, but they also have similar exciting improvements. These changes will significantly enhance your user experience, making our desktop apps even more convenient to use. Let's take a closer look at what's new.
Website and app exclusions in one section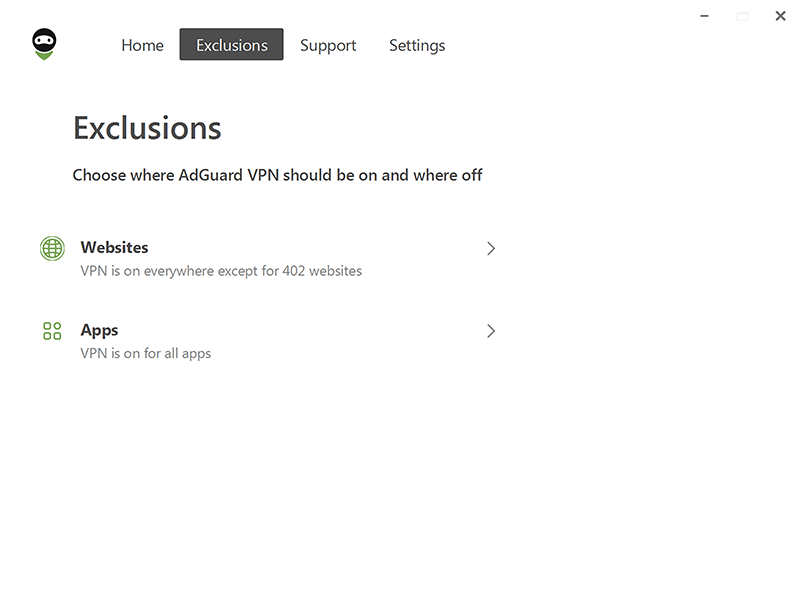 First up, we've made it easier to manage exclusions. Previously, adding apps to exclusions required a trip to a separate tab in the Settings section. We realized this could be a bit cumbersome so we decided to change the flow. Now, you will find two tabs for websites and apps housed under one Exclusions section!
Using VPN only for selected apps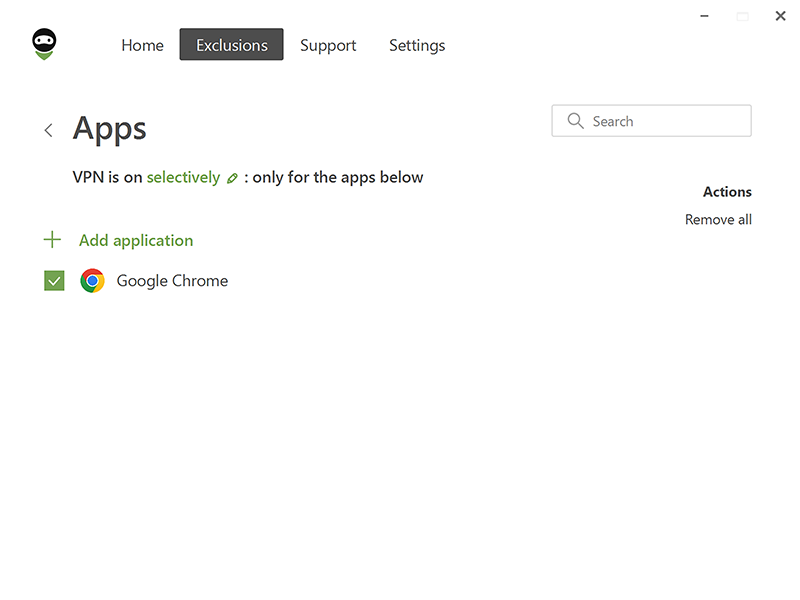 Next, in response to a quite popular users request, we've made it possible to enable VPN only for selected apps. Before v2.1, you could only set website exclusions in this way. From now on, if you go to Exclusions → Apps, you'll see the line VPN is on everywhere: except for the apps below.
In the above line, the word "everywhere" is highlighted in green. By clicking it, you can change the setting so that VPN only works for the apps added to the exclusions.
List of popular DNS servers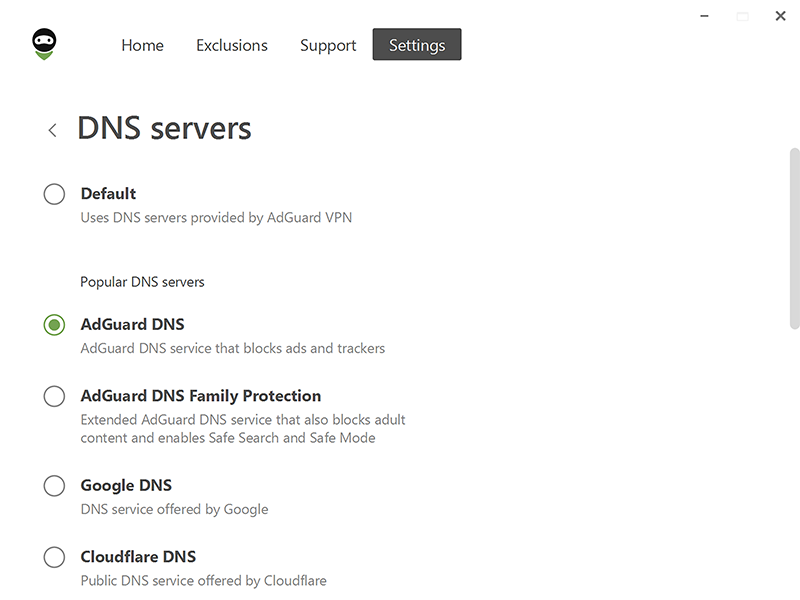 Another notable change is the list of popular DNS servers. Before this version, users had to manually add custom DNS servers, which we admit could be a little time-consuming. So, we've decided to take convenience up a notch – now, you can simply pick your preferred DNS server from a readily available list.
In addition to the major changes, we've updated the VPN client and squashed some nasty bugs that might have affected performance. And to top it off, we've localized AdGuard VPN for Mac for our Finnish users!
We hope you find these updates as exciting as we do! We're always eager to hear your thoughts and feedback, so do let us know what you think about AdGuard VPN v2.1 for Mac and AdGuard VPN v2.1 for Windows.