This release is pretty similar to the previous AdGuard VPN v1.1 for Windows. It took us three months to prepare the new version. As always, we have fixed bugs here and there to improve the user experience. But more importantly, AdGuard VPN for Mac began supporting QUIC protocol that offers better connection quality in less-than-ideal conditions (think of using mobile data while riding on the subway or elevator, for instance). Besides, now you can add apps to exclusions. Let's see these two key tasks in greater detail
QUIC support
Following the footsteps of AdGuard VPN for Windows, we switched to HTTP/3 and QUIC communication protocols. Using them is certainly among the best practices, as they're the latest, cutting-edge versions of HTTP. It should be mentioned that the new protocols won't affect speed when the connection is totally fine and stable, but their benefits will show up when the connection is worse – e.g., when using mobile data or connecting to a public Wi-Fi network. New protocols do have their perks – using them will allow connection migration and won't cause packet retransmissions and Head of Line Blocking (or HoLB) queues. But rather than getting into the technical weeds, let's just summarize that the main advantage is the improvement of connection quality in non-ideal conditions.
Split tunnelling for apps
We implemented Split tunnelling for apps, which means that you'll be able to add them to exclusions – yep, not only websites.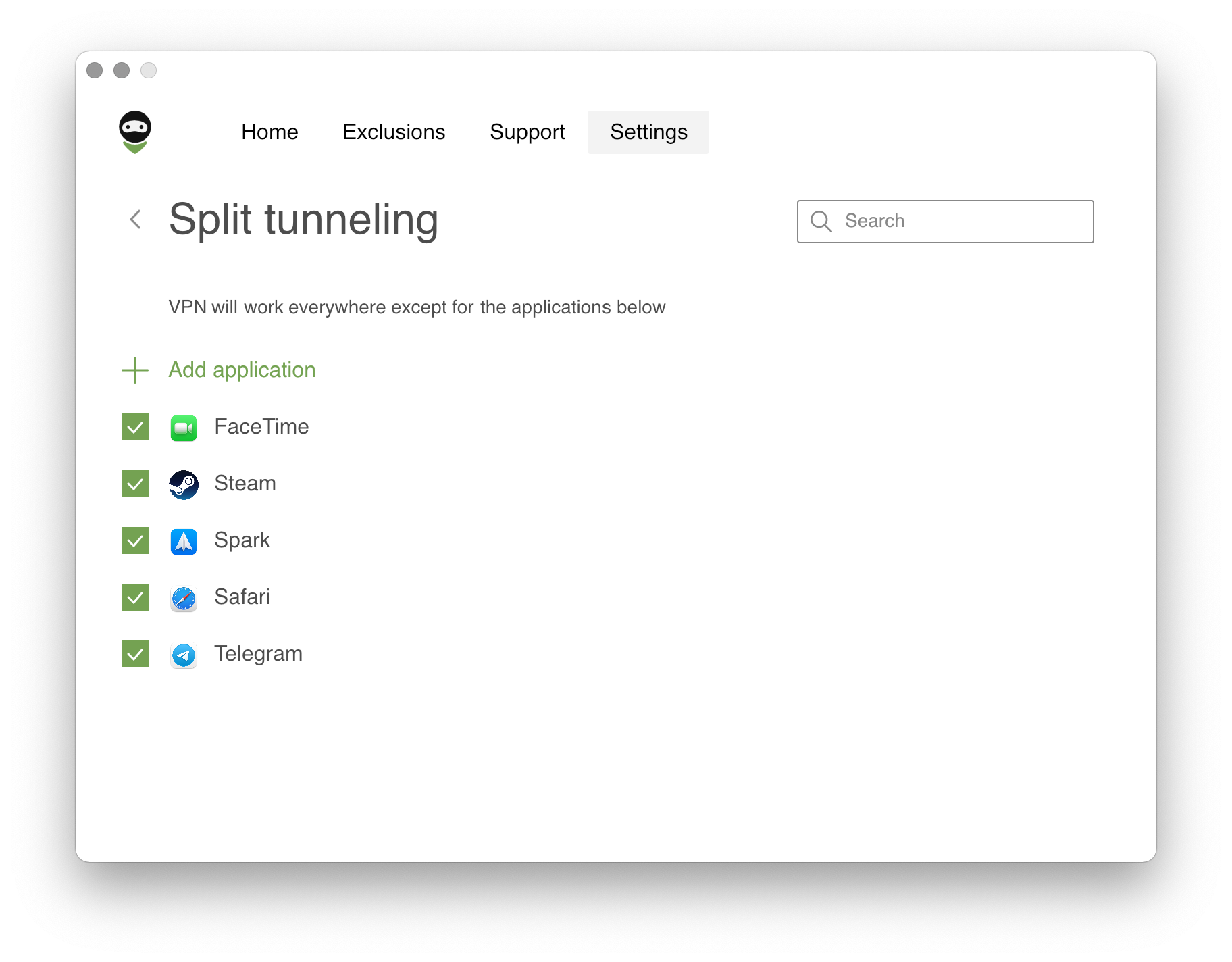 Changelog
AdGuard VPN for macOS is officially released! 🎉 Multiple-language (10!) support, updated menu, stable app performance and compatibility with AdGuard ad blocker — all those fancy words are about us now. Oh, and the fanciest of all — Kill Switch is added.